Ms. Dulong's friend Globe Trot Scott is sending us some wonderful crafts and letters all about places he has visited in the world. We will get to learn about cultures and holidays celebrated in different places. We are so excited!

Stop #1: Israel
We learned so much about Israel and their culture. We talked about different traditions and holidays celebrated. We even got the chance to make our very own menorahs! Our friends who celebrate Hanukkah got to share their family traditions. Ask us about Israel!

Stop #2: Australia
Globe Trot Scott made his way all the way to Australia! We were so lucky to learn about some of the traditions that people from Australia have. We learned that they celebrate Christmas but that their traditions may be a bit different from those of us who also celebrate Christmas. We got to make SANDmen because there is no snow in Australia!

Stop #3: India
Today we learned about traditions and culture in India. We were excited that Globe Trott Scott sent us a craft to do! A holiday celebrated in India is Diwali. Diwali is the festival of lights! We got to make our very own lanterns.


Stop 4: Mexico
Globe Trot Scott made his way to Mexico! We were excited to learn all about what people celebrate. In Mexico, there are many celebrations. We learned about the traditions of Christmas in Mexico and how they may differ from traditions of some of us who celebrate Christmas. We learned that they decorate outdoors and indoors with poinsettia flowers. Globe Trot Scott sent us our very own to make!
Powered by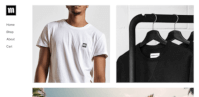 Create your own unique website with customizable templates.