! = excited voice ? = wondering voice . = regular voice

We have been searching for clues that author's give us in books for how they want us to read their books. One clue we learned today was punctuation at the end. It can help us know how to read. We were able to read our books like actors and actresses just like the author wants. We even had our friends help direct us with our action and cut tool! What are other clues authors give us for how to read their books?
Powered by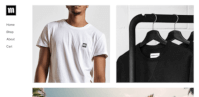 Create your own unique website with customizable templates.